My Bow-tie Clock
by Loren
(Fairfax, VA USA)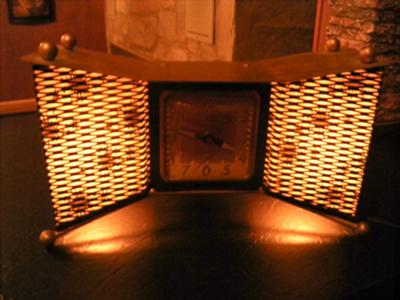 Bow-tie clock
I bought this clock about 20 years ago because I thought it was so unique. I love it when it's lit.


The maker was United Clock Corp. of Brooklyn, but that is about as much as I know about it.
Any feedback would be appreciated. Thanks, Loren.
Return to Identify Your Antique Clock.