Movers lost our pendulum
by David
(San Francisco, CA)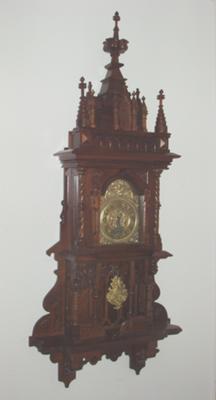 Gustov Becker clock
My wife and I purchased this beautiful wall clock while stationed in Germany. It is a Gustov Becker and in wonderful condition, runs perfectly, that is until our movers lost the pendulum, winding key and the pinnacle wood piece.


I am looking for a value for the entire clock if it were complete, value without the now missing pieces and value of the missing parts and hoping that someone has those parts for sale.
Return to Identify Your Antique Clock.