Miller Clock of Germany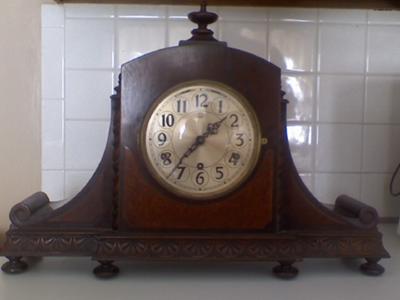 Miller Clock
This clock is orignally from my great grandmother past down to me. I have no idea of how old or how much it is worth. It runs great and keeps perfect time and all the chimes work too!!! On the very bottom base of the clock it is stamped 102.


On the inside of the clock it is stamped DRGM and the numbers are 916380. The clock is 23 inches long at the base and 21 inches at its highest point. If anyone can give me some more information on it that would be great ...Thank you....If anyone wants more pictures or can help me please e-mail me
Jagster4g@yahoo.com
Return to Identify Your Antique Clock.