Mantel Clock
by Christy
(Plaquemine, La)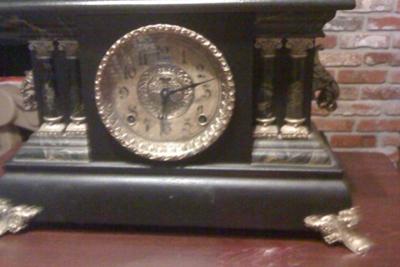 Black Mantel Clock
When my great grandmother passed away she gave the clock to my grandfather. The clock was left to me because I always admired it growning up and loved the chime.


I know knowing about the clock, but I have seen a few that look close to the same.
Any help identifying the clock would be great.