Mantel Clock by Sessions Clock Co,
by Jeff
(Henderson, KY USA)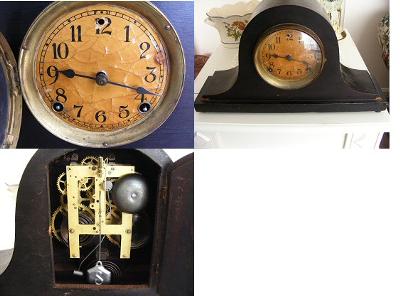 Sessions Mantle Clock
The label or numbers on the dial appear to be paper. It has the words Sessions Clock Co, Forestville Conn.


Size: 18" long X 4.5" deep X 10" tall. It is a wooden case with no marking or label on the case. It is an 8 day clock that "dings" on the 1/2 hour and chimes on the hour. It runs just fine.
I received this from my Father after he died. He had it setting in his bedroom, but he never "wound" it or used it. I assumed it did not work. I was surprised when I "cranked" it up that it worked great.
Any help with date(s) and value would be appreciated.
Return to Identify Your Antique Clock.