Love This Clock But Cannot Find Much About It.
by Venvy
(Michigan, USA)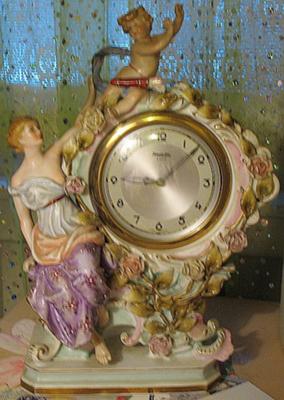 Porcelain Clock With Forestville Dial.
I love this one, but cannot find out much about it. It was in an Antique shop and I got it for a song and a dance.


My favorite clocks are my grandmothers kat clock, she had in the kitchen with the back and forth eyes and tail, then her brass clock with a glass background.