Looking for information on this cute little clock
by Susan Sabine
(West Monroe, NY)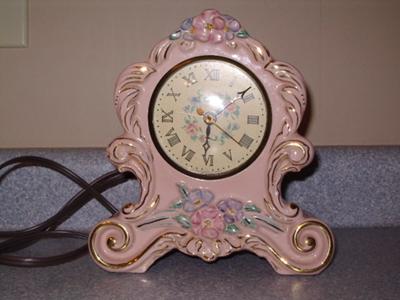 Ceramic Clock
This clock was in my Mother's basement for many years and discovered after she passed away.


On the back is stamped The Sessions Clock Company, Forestville, Conn. I would love to know the age and value of this little clock.
I'm hoping someone out there can help me out. Thank you!
Return to Identify Your Antique Clock.