Just an old clock
by Tom Baumgartner
(Springdale, Arkansas)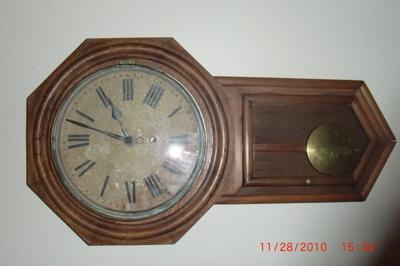 New Haven Wall Clock
Forty years ago my wife and I bought several items from an old bank in rural Missouri. This New Haven clock was one of them. The clock face has "1817 New Haven 1853" printed inside of a star design. It's made from Oak, for the most part.


The clock has been running since the day we bought it and still keeps good time.
Return to Identify Your Antique Clock.