Japy bought at auction
by Ted Burhenn
(Hot Springs, AR)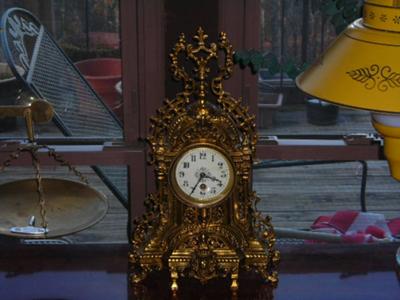 Japy Clock
Found this Japy in a local auction (not an antique auction). Paid a whopping $100 for it. Not sure of the age. Has the original Japy mark, not the name. Hard to take a picture so have a copy form the internet.


Note from Bill:
I have a Japy clock right now with this same type movement. Because of the plates being secured by pins instead of nuts, I think it was made pre-1890, but am not sure. I hope someone else here can fill us in.
Thanks for submitting, Bill
Return to Your Favorite Clock Picture.