Is it French Archidectural, or Ansonia
by Rutishauser
(Australia)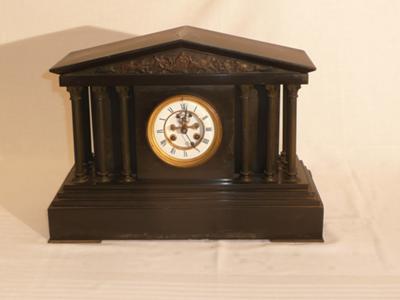 Slate Mantel Clock
The movement is S. Marti et co. Medallie de Bronze stamped 8 day and strikes every half and on the hour.


It is in good working order. I am not sure, but I think it is all made from Slate. Size 44 x 33x 17cm. Weight 24 kg.
I intend to put it on the market once I get some more details of approximate age, style and perhaps the Brand name.
Thank you for your help
R. Rutishauser
Click here to read or post comments
Return to Identify Your Antique Clock.