I wish I knew about this clock
by Michael Anders
(Longview, TX, US.)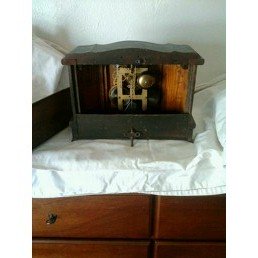 Black Mantel Clock
This clock was given to my great grandmother and grandfather as a marrage gift from another relative. All the pieces are there and the clock works and chimes.


I have no idea how to adjust the speed or anything, so I have not bothered to mess with it in fear of messing somthing up.
Return to Identify Your Antique Clock.