I just purchased an antique German wall clock
by Karla Dailey
(Charlotte, NC)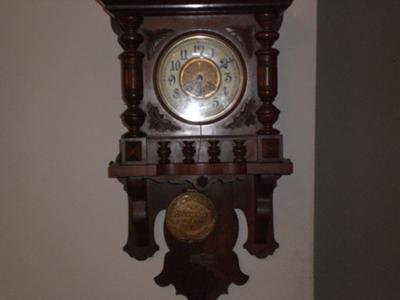 German Free Swinger Wall Clock
It has a 12" square framed face, with a pendulum inscribed "Dem Glucklichen Schlagl Keine Stunde" or Happy people don't count the hours.


The mechanisim behind the face says, "Echo Gong" but no other labels or identifiers on the age or maker.
Looks to be around the turn of the century with hand carved columns and decrative leaves.
Return to Identify Your Antique Clock.