Hermle Mantel clock.
by Vince Gould
(Kent, UK)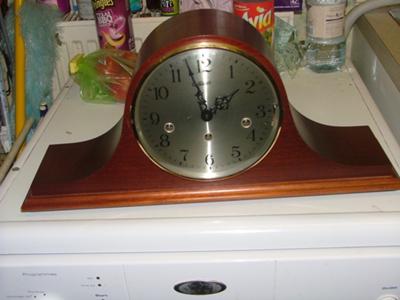 Hermle Mantel Clock
I have recently acquired the Hermle mantel clock shown here.


I can't seem to find out much about it so wondered whether anyone else can help.
It is in excellent condition apart from one tiny mark on the glass. The movement has the number 1050-020 on it.
An idea of value would also help as I may need to add to my insurance.
Many thanks
Return to Identify Your Antique Clock.