Help me find out about my old clock please.....
by Linda D.
(Greenwood, SC)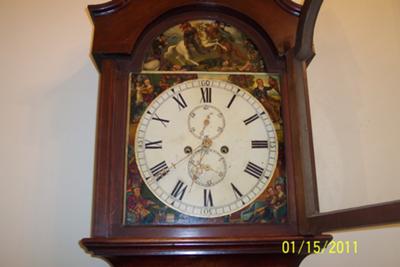 Tall clock's dial
I purchased this clock in Pennsylvania 5 years ago, and I don't know anything about it.


The face is hand painted. On the top of the face is a Scottish battle scene. Around the numbers are four scenes depicting birth, youth, marriage and old age.
I cannot find a maker on it.
Return to Identify Your Antique Clock.