Help Identiying Date and Manufacturer
by Mike
(New Jersey)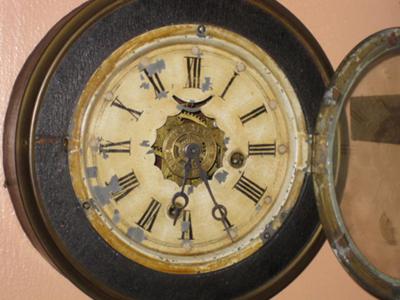 Wall clock
Any help would be appreciated.


The clock is 9 1/4 overall with a 5 1/4 dial. It appears covered on the sides and ring around the dial in leather or some type of leather like paper ( very brittle ).
I looked at the internals and found nothing. There is an F between 11/12 and an S between 12/1.
The back is wood
Others are available
Return to Identify Your Antique Clock.