Heirloom in a sorry state
by Dave Cordes
(Northumberland, UK)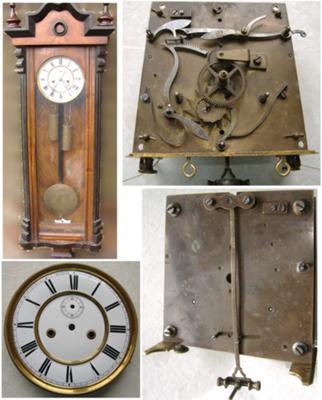 Vienna Regulator
We recovered this from my deceased father's house. As far as we know it originated from his grandfather who, we guess, died mid-20th century. How long he'd had it we've no idea.


The family came to the UK from Denmark sometime in the mid-19th century but we don't know if it's that old.
Unfortunately, we've been told that my grandfather changed some of the cabinet trims as he thought it looked too "old fashioned". There are no labels or makers names anywhere; the front plate of the mechanism is stamped with "19" and the rear plate "87219".
Any hints or help would be greatly appreciated.
Dave