Gustav Becker Clock
by Joe Fodor
(Kissimmee, Fl. USA)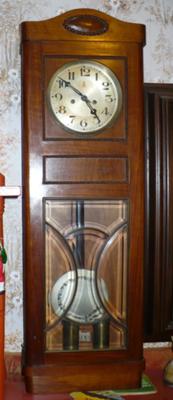 Gustav Becker ser#800639
Purchased in Germany sometime in the 1960's. This is a two weight clock with beveled glass in a brass frame. The wood trim is beaded which cannot be seen in the pictures.


Can anyone tell the age and the value. It will run for 5 minutes then stop. I presume this can be fixed. Can anyone tell the model name. The serial number on the mechanism is 800639. This clock has been packed away since the 1960's and not seen the light of day.
Click here to read or post comments
Return to Identify Your Antique Clock.