Great Grandpa's Clock
by TJ
(Ohio)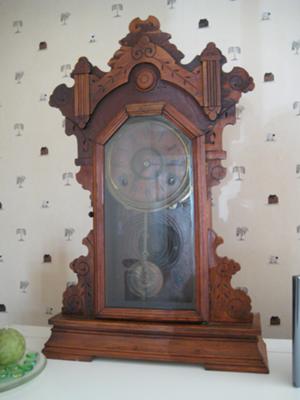 Seth Thomas - Front
This clock was inherited from my grandpa, who got it from his father. It was made by Seth Thomas, but does not look like any others I have seen.


I have been unable to identify what the 'model' is due to a half missing document that was attached to the back (see pictures).
The clock runs pretty good and chimes on the hour and half hour marks. I'm looking to identify the time period of the clock as well as the 'model' of the clock for future reference. I can get additional pictures as needed.
Thank you for any help you can provide!
Return to Identify Your Antique Clock.