Grandmother Clock needs an identity!
by Dave C
(PA)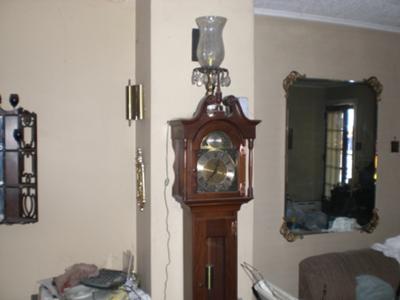 Grandmother clock
I know very little about this grandmother clock except it is no newer than 1950....most likely 1940's.


It has no identifying names or marks anywhere visible, although I have yet to figure out how to get at the movement....
Any help would be appreciated.
Return to Identify Your Antique Clock.