Grandma's Ansonia
by Diane
(Santa Barbara, CA, USA)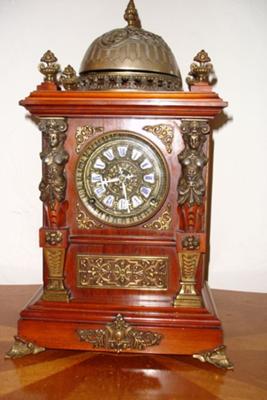 Grandma's Ansonia 1882
I have inherited this clock which was my Grandmother's, then my parents. It runs well, and had a very loud sound when it strikes.


I did find a picture of a similar "Cabinet" clock,(Cabinet Antique) but was made 10 years later than mine and did not have a brass dome. There are two figural ladies on either side of the clock.
Click here to read or post comments
Return to Identify Your Antique Clock.