Gold Pocket watch
by Grady Buckner
(Bandon, Oregon)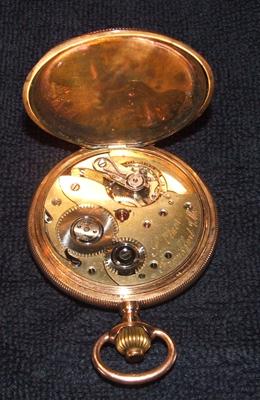 Gold Pocket Watch
I found this pocket watch in my grandfathers things after he passed. I have looked for months. Maybe one of you can help me I.D. this watch.


This is what I know about it: Gold,three panel, hunter case, twenty four hour face as well as regular time. No name on the face. In side the first dust cover is two hallmarks: A crown in a circle and a star of David in a circle with the word monopol under it. The three quarter plate has the words... L. Auer of Frankfurt a/M. Under the front and back dust covers is the number....181610.
Does any one know any thing????
Return to Identify Your Antique Clock.