German Mantle clock
by Niranjan
(India)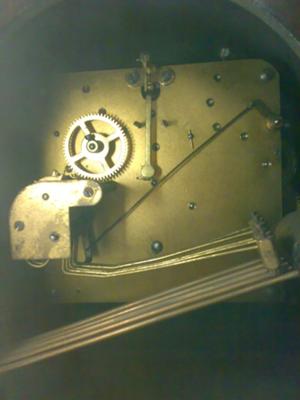 Clock Movement
Hi,


I found this clock without the pendulum leader. It chimes every 15 minutes and has a silent lever at 3 o'clock.
I am in the process of restoring it.
Any idea what make this clock is or it's date?
I have not completely opened it yet. Sorry about image quality.
Regards, Niranjan
Return to Identify Your Antique Clock.