German clock in glass frame with coins
by Marc
(New Jersey)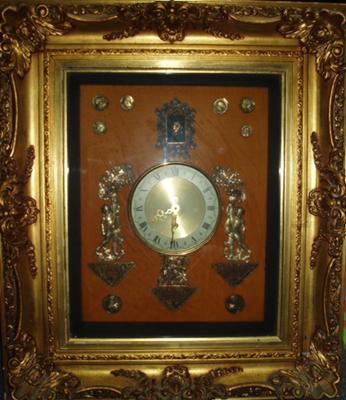 Antique German Clock
Hi, this clock was given to my parents and I don't know, really, anything about it. It has what looks like tin or some other type of metal inlays with some seemingly replica foreign coins.


From what I can see the clock only says 'Made in Germany'. I found one online with a similar face and it says 8 Days on it. We, basically, have the exact same face only it was all white and did not have the metal center.
Does anyone maybe have information about this? Thanks a lot, Marc
Return to Identify Your Antique Clock.