Franz Hermle Mantle Clock
by Charles
(Daphne, Alabama)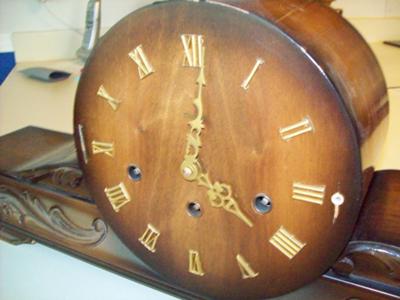 Hermle Mantel Clock
Hello. I am happy to have found your site. I am attaching some pictures of my mantle clock which is in need of some parts.


My parents purchased this clock a good while back and I received it after their death.
I am not sure if it still works. But, I am trying to find out if parts are available for it. It needs a new glass front and the key for winding it up.
All the information I could find on it follows:
Franz Hermle
350-020
71
Two121jewels
Made in West Germany
Unadjusted
#897
If anyone can tell me a little about the clock, I sure would appreciate it. I know it has a beautiful chime. If the above listed parts are available, please let me know price etc.
Thanks for your inputs.
Charles