Found two Clock Jacks for cooking on a fireplace hearth.
by Bill Z
(Weatherford, Tx. USA)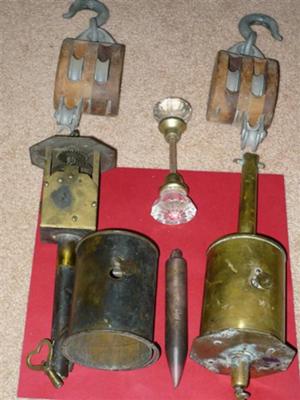 At a garage sale, I bought two of what I've come to learn is called a "Clock Jack" for turning kettles over the fireplace hearth.


Here are their pictures. Could you tell how old they may be and how much they are worth?
Thank you.
Bill
Click here to read or post comments
Return to Identify Your Antique Clock.