FOREIGN wind-up clock with Holland picture
by KG
(CA)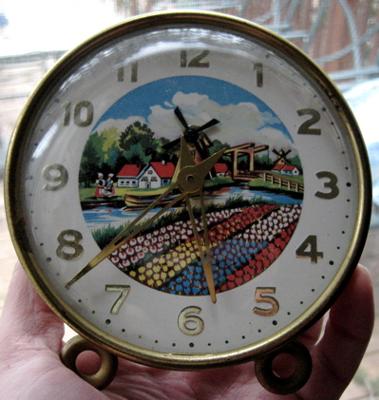 FOREIGN clock
Brass and glass wind-up clock with Holland scene on front and the word FOREIGN (all caps) imprinted on back, no other markings. Width: 4.75 in. Received from an elderly woman last year ... Thanks for any info or evaluation for this cool clock!
Click here to read or post comments
Return to Identify Your Antique Clock.