Eli Terry 1831 pillar and scroll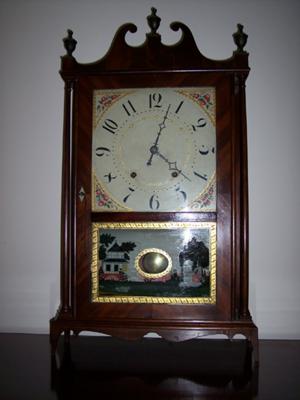 Eli Terry 1831
Information on inside indicates the clock was made by Eli Terry and there is a signature on the flip side of the face that dates it as sold in 1831.


Its in excellent condition and it works. I would like to know what it might be worth.
Click here to read or post comments
Return to Identify Your Antique Clock.