Electric Brass Horse & Carriage Mantle Clock
by Kandi
(N.C.)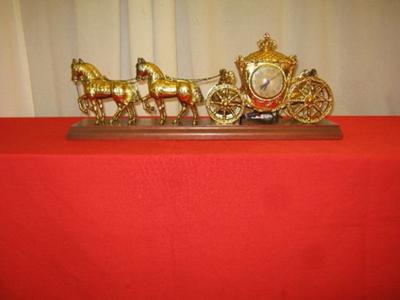 United Metal Goods Clock
The clock is made by United Clock Corporation in Brooklyn,NY. It is made of brass and is a Queens carriage drawn by 4 brass horses and has 2 angels in the front of the carriage and 2 on the back of the carriage.


The clock is electric it was made around 1940 and has been featured in one of the old James Bond movies. I'm just trying to find out how much it could be worth
Click here to read or post comments
Return to Identify Your Antique Clock.