E. Ingraham Mantel Clock No 2 ?
by Ralph
(CT)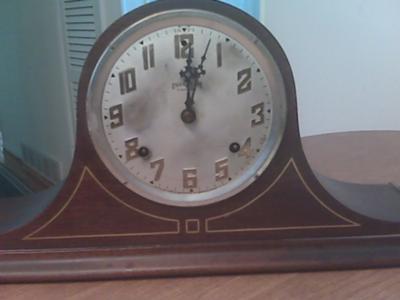 E. Ingraham Mantel Clock
This clock belongs to my parents. I remember as a child the clock was treasured by them. I know he took it to a jeweler once when I was young to have it repaired.


It is not working right now but I did notice that the cert inside said No 2. - I am wondering how old it is and what the value of the clock is at this time. Help? :) - Ralph
Click here to read or post comments
Return to Identify Your Antique Clock.