E Ingraham clock - from Roumania
by Dan Carpinisan
(Bucharest, Roumania)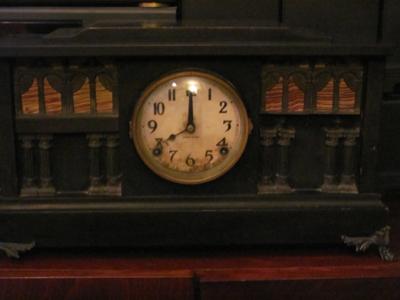 Ingraham Black Mantel Clock
Hello,


I bought this clock few days ago from the flea market in Bucharest. The seller has proven the movement works, the clok looks nice and it is, in my opinion, in fair condition.
On the face of the clock it is written:
"Manufactured by the E. Ingraham Co., Bristol, Conn. USA"
I was tryng to find on the internet the year (period) the clock was made, but I found nothing yet.
Could anybody give me, please, some hints?
Faithfully,
Dan Carpinisan - Bucharest, Roumania