Digital looking analog clock made by GE. WHAT is this THING?
by Iain S
(Marietta GA)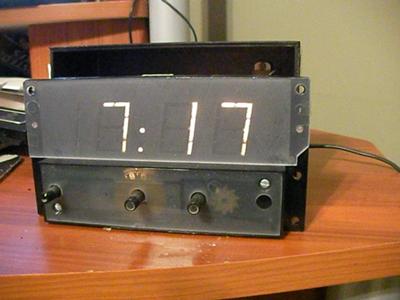 GE Digital Clock
GE (60s?) Telechron Digitel 8138-6 Anolog clock that looks digital.


Has gears and little arms driven by gears that move panels.
Here's a video
.
Here's a picture with the front cover off.
Click here to read or post comments
Return to Identify Your Antique Clock.