Cuckoo Clock from World War I
by Ellis Hughes
(Bismarck, Arkansas, United States)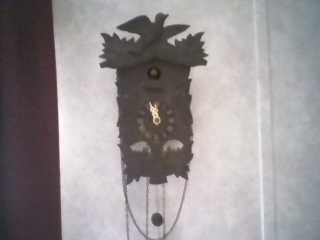 WWI Cuckoo Clock
My grandma handed down this cuckoo clock that her dad brought back from World War I. I know that its hand carved and made in Germany from the Black Forest.


I've taken it to two clock shops locally and one shop tried to keep it and the other offered me any clock in their shop for it. I would like to find out more information on it as far as what it could be sold for, who made it, and anything else.
Return to Identify Your Antique Clock.