Clueless about this CB pendulum clock
by Becky
(Nashville, TN USA)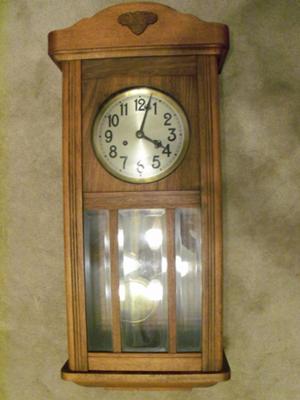 Clock
It has double latch closure. Clock works appears to be of nearly all brass type metal. No name on the face. The works are stamped/engraved West Germany and the letter C with a B inside(see picture of brass plate). I can not find any dates or names inside or out. Glass side windows to watch the movement.
Click here to read or post comments
Return to Identify Your Antique Clock.