Chimes Not in Sync
by Donna Parlaman
(Homosassa)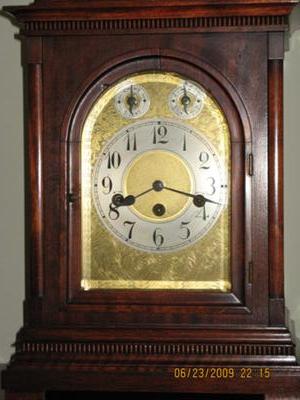 German Mantel Clock
This clock belonged to my husband's grandparents and my husband died 2 years ago at age 64. The clock has Westminster chimes, but the chimes are off.


At the first quarter hour you get the 3/4 hour chime and so on. I note inside the back door, it indicates this clock was serviced and refinished in 1979, so it probably needs cleaned, in addition to fixing the problem, which occurred after the clock was moved numerous times during home remodeling.
I got your card when I was at an antique store in Crystal River and asked about clock repair and you happened to be there that day.
I live in Homosassa, so getting together with you would not be a problem, if you can't give me advice on how to fix this situation.
Many thanks for your assistance and response
Donna Parlaman