Chelsea Navy Clock
by Jim Hagenau
(Gig Harbor,WA)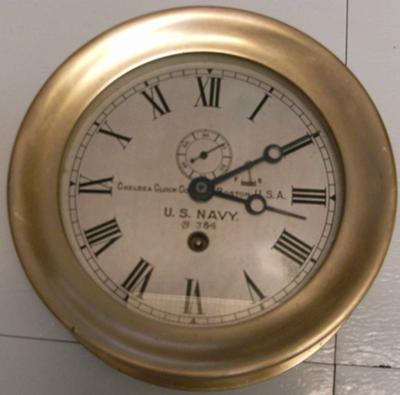 Chelsea Marine Clock
It is a Chelsea Clock Company, Boston, U.S.A. clock with a 6" dial with the number 52508 stamped on the back of the mvement.


The numbers are roman and under U.S. Navy is stamped an "N' in a circle 364. It is in a heavy bronze ? case stamped 246612.
My Grandfather gave me this clock in the 1950's. It has been with me since and have not used it recently. I just wound it and it is working well. Needs a little adjusting but I am getting it close. What do I have?
Click here to read or post comments
Return to Identify Your Antique Clock.