Broken Howard Miller Suspension Spring
by Mike Harmon
(Meridian, Idaho)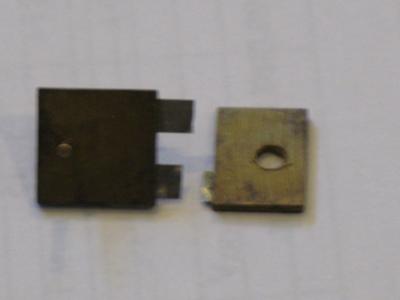 Suspension Spring for Howard Miller Clock
Where can I get a replacement suspension spring for a Howard Miller grandmother clock?


It is stamped in back 79 and 80cm. The suspension spring is clearly broken in half and I do have the pieces. I found the website you recommended and they don't have the assembled part but the strips.
How would I disassemble this part and reassemble with the strips? Thank you, Mike Harmon, Meridian, Idaho.
Bill's Reply:
Hi Mike, If you can post the overall length, and the width of your spring in mm, in the comments below, I will reply with the part number for you.
You can then order it from Timesavers.