Brass German Alarm Clock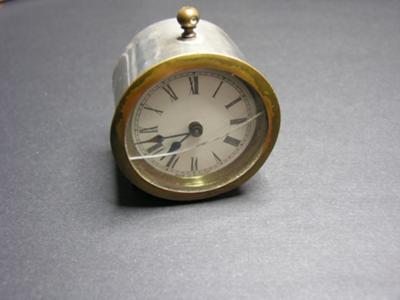 German alarm clock
This little (dia. 2-1/4" x width 1-5/8")windup alarm appears to be made of brass and perhaps some nickel plating. It requires a key to wind it, which I don't have. At the bottom of the face is printed, "Made in Germany."


I received the clock from my father when he passed in 1985 and it was given to him by his mother, circa 1895/1905. I have been unable to find any type of similar item on the web but that does not mean much as I am a novice.
Any information about where to get more information would be appreciated.