Boxing Trophey Clock
by Macklin U.K.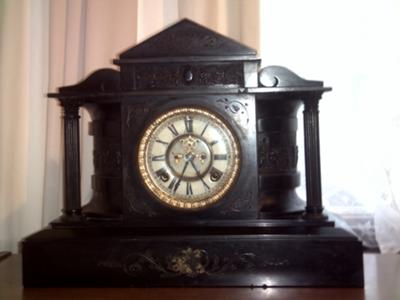 Marble Mantel Clock?
Patented 14th June 1881.  Very heavy.  Black slate or stone. Greek pillars with greek characters engraved including a centaur and maybe a figure of PaN. Cherubs above clock face.  Case in shape of Greek or Roman temple.
Click here to read or post comments
Return to Identify Your Antique Clock.