Black slate Ansonia clock - help me?
by Alfie Bear
(London)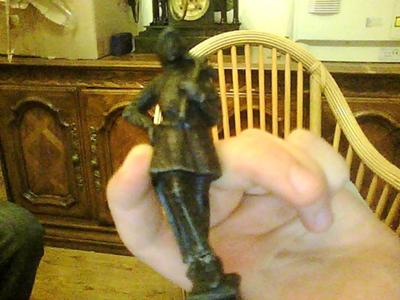 Ansonia Mantel Clock - top
As far as I've found out so far it's a black slate (marble casing) Ansonia clock.


On the inside of the clock it says the following:
Ansonia Clock Co.
Patented June 14. 81.
New york USA
It has two temple like features with 4 pillar columns surrounding a statue of an armoured man holding an axe.
At the bottom of the face of the clock it says:
Manufactured by the Ansonia Clock Company , New York, United States of America.
Underneath this but not at the final base of the clock are 3 sections of etching showing men on horses, on foot and on chariots.
I'd like to know if anybody could idenitfy this clock and the price of it roughly?
Please, any information would be appreciated.