Black antique mantel clock
by Sandra
(Bangor, Maine, USA)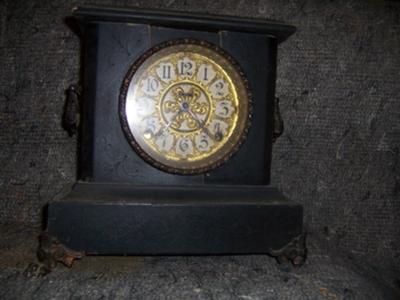 Black Mantel Clock
I do not know much about this clock and really not sure where I got it. My ex husband was sort of a horder, so I am sure he picked it up at an auction or flea market.


This clock is in poor shape, it has a mark of FS on the face, other than that I cannot see any other markings. It is wooden, and two of the legs are broken, you can see from the picture that there is two cracks in the wood above the face. I was just wondering what kind of clock it is and what it may be worth.
Click here to read or post comments
Return to Identify Your Antique Clock.