Beautiful clock! But who is the maker?
by Björn Konnebäck
(Sweden)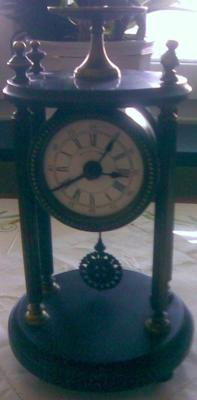 Empire style mantel clock
I bought the clock at a Swedish auction in 2006.


In the catalogue, the clock was described as "a small mantle clock in empire style, 19th century".
So far, the information is correct.
When I pull up the clock with a brass ring (to the left on my scetch), I hear a terrible noise "´dddddddrrrrrr".
It is an alarm or carriage clock (30 hour).
I haven't found the hallmark in "Karl Kochmann's" book, or any other book.
Sincerely
Björn