Bat ball stumps bail clock
by Barry O'COnnor
(New Zealand)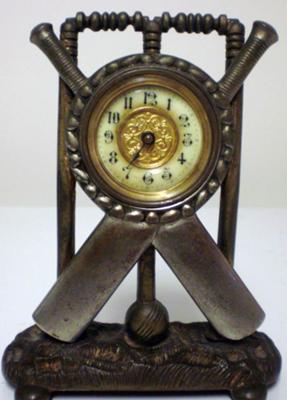 British Clock
This clock was a wedding present to my grandfather and grandmother in 1898.


It is bronze with bat, ball, stumps and bails. It was manufactured by the great Britain and France. The British United clock Co. LD, Birmingham England R *212383.
It is missing the hour hand but still works .
Return to Identify Your Antique Clock.