Antique Flower Clock with Seated Lady
by Richard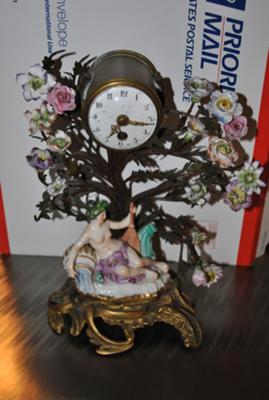 Antique Clock
This clock was passed down to me by my grandmother. I don't have any information on it. I wish I had some spectacular story about it, but I don't.


Maybe you'd have an idea of what period its from, or any other details. Thanks.
Return to Identify Your Antique Clock.