Antique clock passed through the family?
by Katie Rock
(Doreen, Vic, Australia)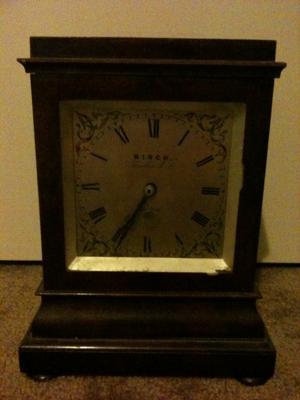 Antique Clock
Hi there,


I am curious to find out more about an antique clock I acquired through my mother. I believe it belonged to my grandfathers uncle and I assume it may have been passed down to him.
My assumptions are that this clock is quite old but I can't seem to find any info about it. The dial reads "Birch Fenchurch St. London". On the back of the clock there are some hand carved numbers reading A 6365.A 9274 which I assume is some kind of serial number. Included, is a photo of the clock. I would greatly appreciate any info you might be able to give me in relation to this clock.
Kindest Regards,
Katie Rock (Australia)
Return to Identify Your Antique Clock.