Antique clock from France
by K.W.LO
(TAIPEI, TAIWAN)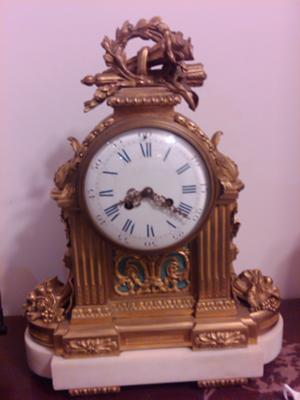 1879 ANTIQUE CLOCK
This is in my uncle's antique clock collection.


He is very familiar with the historical understanding of the antique clocks and their value.
The following are on the antique French clock back:
A MARIE THERESE BENOISTD'AZY
B-ON 8B-ONNE AUGUSTIN BENOISTD'AZY
M-ME AUGUSTIN COCHIN,SOUVENIR
DU 9 JUIN 1879
Appreciation and gratitude to all who reply.