Ansonia Pendulum Mantel Clock
by Melinda Roberts
(Redlands, CA 92373)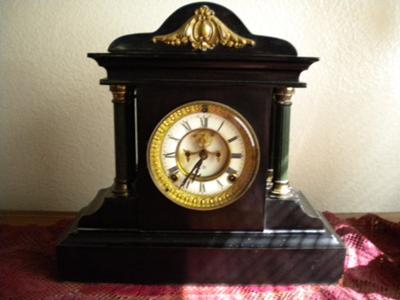 Ansonia Mantel Clock
Here is my Ansonia of New York pendulum clock patented June 14, 1881. I bought this clock at an estate sale over 20 years ago.


I am interested in selling this antique clock for the right price, but like to know an estimated price for this type of mantel clock is worth.
Please comment if anyone knows about this clock.
Thanks,
Melinda
Return to Identify Your Antique Clock.