Ansonia clock...Clueless
by Frank
(Long Island, NY USA)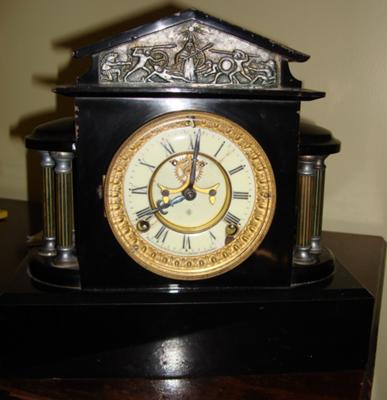 Ansonia Mantel Clock
My Grandmother had this clock and she gave it to me before she passed. I know nothing about clocks.


I know it's an Ansonia clock. Says it on front and inside. It still works. Needs a bit of cleaning.
If anyone can tell me what I have I would be greatful!
Return to Identify Your Antique Clock.