Ansonia Clock
by Graham Manning
(Michigan)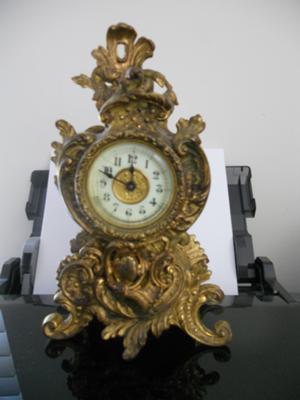 Front View of Ansonia Clock
Hi, I rescued this clock about seven years ago from a building that was being cleaned out by the company I worked for, they were going to put it the dumpster.


The clock is a little under nine inches high, there is no damage to the piece although the gilt has faded.It weighs about two and a half pounds. The face is in good condition, no fading, hands are good and it still works well. The markings on the back are
Ansonia Clock Co
PATd May 3rd 1892
The writing on the clock face state:
Manufactured by Ansonia Clock Company New York United States of America
I would like to know if this piece has any value. Thank you for your help.
I do have other Pictures which show the face in greater detail and the writing on the back of the clock.