Ansonia clock "Merrimac" patented 1892
by Janice
(Cape Cod, MA)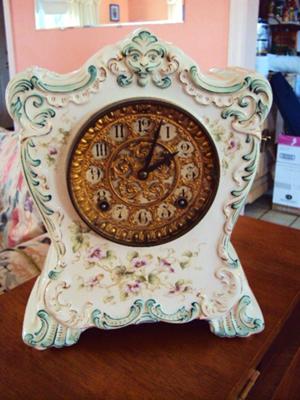 Ansonia Mantel Clock
Bought at an estate sale. Beautiful ceramic case with lion's head, pastel floral design, gilt, gentle crazing overall, runs well. Name is "Merrimac" impressed in the porcelain back wall of case. Inside back cover is some word engraved that I cannot read. Any significance? For how many years were these made after patent date?


Thanks!
Click here to read or post comments
Return to Identify Your Antique Clock.