A Gift From An OAP
by David Potter
(Lancashire, UK.)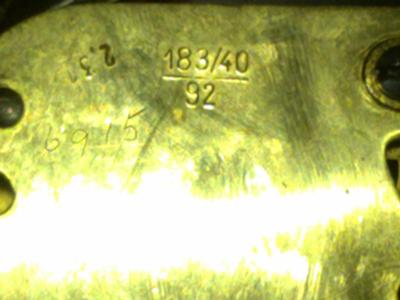 Clock Movement Markings
I was recently given a 8 day mantle clock by an old friend of my grandmothers but I can't find any information about it.
On the front if the clock it says Bravingtons Ltd. and below the number 6 it says Foreign movt. Inside the case (bottom left of the workings it has a stamp saying Junghans with a star around it and Wurttemberg below the star, above the star it has W63 stamped on it.
On the top left of the workings it has 3 stamps 183/40 over 92, 6915 and 2.31. I am not interested in the value of the clock just the date or any other info would be much appreciated. Thanks in advance.
Return to Identify Your Antique Clock.